Cigna Dental Insurance Dentist – Arlington, Texas
Cigna Dental Radius Network Benefits Accepted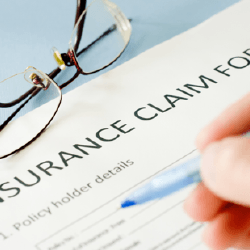 Keeping dental care affordable is as important to our team at I-20 Family Dental as it is for our patients. We know that financial strain is one of the main reasons patients avoid visiting the dentist. When you visit our Arlington dental office, you can rest assured that our team offers dentistry services at fair and reasonable prices. Additionally, we are happy to process and file dental insurance claims for most major providers, and our office is in-network with many plans, including being a part of the Cigna Dental Radius Network. If you have dental insurance through Cigna or any other provider, be sure to let our team know when you call to schedule your first appointment. Our knowledgeable team members look forward to helping you maximize your benefits for minimal out of pocket treatment costs.
Cigna Dental Coverage & Availability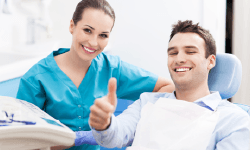 If you are covered by Cigna, your dental insurance policy will be a unique contract between you and your insurer. Each of these policies will be unique based on specific plan elections and other variables. In order to provide an accurate estimate for the cost of your dental services, we'll carefully review your specific policy. However, most Cigna dental insurance plans provided 80 to 100% coverage for preventive dental checkups and teeth cleanings. Minimally invasive restorative dentistry solutions like tooth-colored fillings are usually covered 70 to 80%, and more advanced treatments like dental crowns are covered 50 to 70%. In some cases, patients elect coverage for a variety of other treatment options like orthodontics, but this coverage varies dramatically from plan to plan. We'll need to evaluate your policy in order to offer an estimate of treatment costs.
Because we're in-network with Cigna benefit plans, we have agreed to pricing that falls within your plan's maximum fees for service. That means you'll only need to pay the out of pocket percent of treatment costs. Out of network dentists may charge fees that are higher than those maximums set by Cigna, but you'll be responsible for any differences in pricing. In most cases, the difference in price is minimal, but when you visit an in-network dentist, you don't have to worry about any added costs.
Meet Kayla & Donetta


When you call the office with questions about your Cigna benefits or any other dental insurance coverage concerns, you should ask for Kayla or Donetta. Kayla is our front desk administrator, and she is always happy to answer your questions, schedule appointments, and help you learn to look forward to visiting our dental office. You can rely on Kayla to provide kind and knowledgeable responses to your questions to help you feel 100% confident that you're getting the benefits you deserve. Donetta is one of our many dental assistants, and she also serves as our insurance coordinator. Her years of experience in the dental field make her an invaluable resource to help our patients understand their dental benefit plans.