All-on-4 – Arlington, TX
New Smiles, Fewer Bone Grafts
It's extremely difficult to live a full life when an entire arch of teeth is missing. You're extremely limited in what you can eat and speaking clearly becomes exceedingly difficult. You might think that your only choice is to get some traditional dentures, but why settle for those when you can get restorations that are almost as comfortable and functional as your natural teeth? At I-20 Family Dental, we offer the All-on-4 procedure; 4 dental implant posts is all it takes to support a brand new, beautiful, functional smile. Contact our office today to ask about All-on-4 dental implants in Arlington and schedule a consultation.
How Do All-on-4 Implants Work?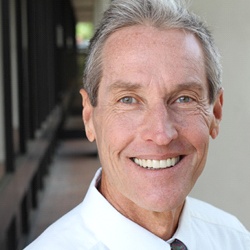 To understand this procedure, it's important to know what a dental implant is. Implants are small posts usually made out of titanium that fit in the jawbone and serve as roots for prosthetic teeth. The posts are placed via a minor surgical procedure and, over time, naturally integrate with the bone.
Am I a Candidate for All-on-4 Implants?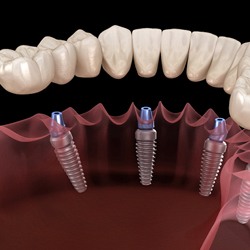 If you've lost all or most of your teeth, All-on-4 is definitely something you should be considering. One great thing about the procedure is that there's less of a need for bone grafts; the way the posts are inserted takes advantage of the densest areas of the jaw, so even patients who have experienced some bone loss might be able to have it done.
If you have gum disease, it'll need to be treated before the implant surgery; also, if you smoke, you'll need to stop before and after the procedure to lower the risk of an infection.
What are the Benefits of All-on-4 Implants?
All-on-4 VS Traditional Dental Implants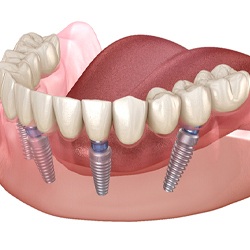 An All-on-4 procedure differs from a normal dental implant surgery in that two of the implants – specifically the ones in the back of the mouth – are inserted at a 45-degree angle; that way they can rely on the thickest parts of the jawbone for support. Also, you'd normally have to wait to receive any kind of restoration while the area around your implants heals, but the All-on-4 procedure will usually let you get temporary dentures to wear in the meantime.