Guardian Dental Insurance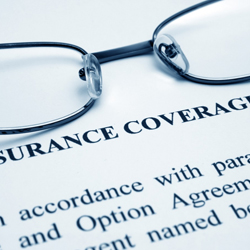 At I-20 Family Dental, we understand that dental insurance can seem incomprehensible. Luckily for our Arlington dentistry patients, our knowledgeable dentist and team have years of experience processing and filing dental insurance claims to ensure patients receive the maximum benefit from their insurance investments. If you are one of our many Guardian dental insurance patients, we are happy to provide in-network coverage. That means you will always receive the most coverage for all of your dental care needs in our Arlington dentistry practice. Please don't hesitate to call our office if you have questions or you would like to schedule an appointment. We're always here to help whenever patients need us most.
Why You Should visit an In-Network Provider
In-network providers have agreed to the prices, treatments, and restoration materials that your benefit plan covers. That means if your insurance plan covers 45% of a treatment at a specific cost using certain materials, you will only need to pay the other 55%. If you use an out of network provider, the dentist can charge a higher price than that set by your benefit plan. In this case, you will need to pay the difference between the insurance price and the dentist's cost in addition to your 55% out of pocket cost for treatment. The only way to ensure you receive the maximum possible coverage is to choose a dentist who is in-network with your specific Guardian dental insurance plan.
How Guardian Insurance Coverage works
Every year Guardian will provide coverage of a specific percentage of your preventive and restorative dental care needs. However, your specific benefit plan will place a limit on the amount they will pay out annually for all dental treatments. This is called a maximum. Each patient's plan is a unique agreement between the patient, their employer, and the Guardian agency, so your maximum annual coverage may fluctuate compared with other plan participants. Knowing these plan maximums is essential to allow our team to plan with you for advanced treatments. In some cases, we're able to break up extensive procedures into small treatments completed over the course of two or more plan years to avoid exceeding your maximum annual benefits.
The easiest way to make the most of your Guardian insurance coverage is to visit our office every six months for a preventive dental exam and teeth cleanings. Most Guardian plans completely cover preventive dentistry. Additionally, regular preventive care greatly reduces your risk for tooth decay, gum disease, and other common oral health issues that require treatments that are covered at lower percentages. Keeping your smile whole and healthy is the best way to make the most of your dental benefit plan.
Local Companies that Work with Guardian Insurance
Many of the local employers in the Arlington area rely on Guardian for their employees' dental benefit plans. Some of the local companies that use Guardian are:
Oncore Electric
USMD Hospital
Mercantile Bank of Fort Worth
Compass Health
Chaperone Machinery
Allen Plummer Associates Real estate