Restorative Dentistry – Arlington, TX
Save Your Smile with Restorative Dentistry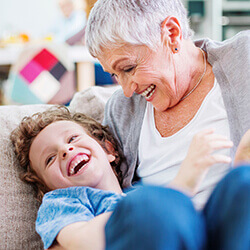 Your teeth are designed to serve you for a lifetime; however, nearly everyone will experience a dental problem at some point during their life. It could be as simple as a minor chip in your enamel, or as severe as several missing teeth. Whatever the situation, you can rest assured knowing a healthy, beautiful smile can be restored with the help of Dr. Stephen Wardlaw. With restorative dentistry in Arlington, he will help you take a step toward a better, brighter smile with the treatments you need to turn back the clock on your oral health. Dr. Wardlaw will reinstate the structure, strength, and vitality of your teeth while keeping aesthetics in mind.
Restore a Healthy Smile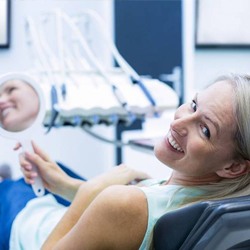 After conducting an initial consultation to assess your oral health, Dr. Wardlaw creates a customized treatment plan tailored to your individual needs. Our available restorative services include:
Crown and Bridge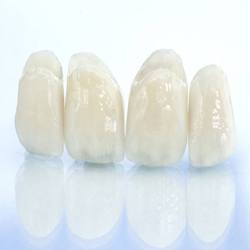 A dental crown is cap placed over a tooth to provide an added layer of protection while restoring its health, function, and appearance. They are commonly used in combination with other treatments, like a dental bridge. A crown and bridge offer an affordable and cost-effective solution to replace one to three consecutive missing teeth.
Root Canal Therapy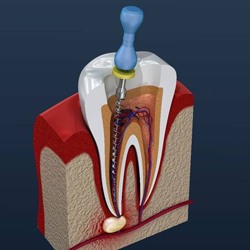 A damaged or infected tooth can be saved from an extraction with root canal therapy. Although they have a bad reputation for being painful, Dr. Wardlaw uses the latest advancements in dentistry to make them no worse than a traditional filling. He safely extracts the pulp from your tooth and seals it with a special material before placing a custom-made dental crown over the tooth.
Full & Partial Dentures
You can overcome the complications of missing teeth and regain a complete smile with full or partial dentures. Several missing teeth are replaced using a partial while an entire arch is treated with a full denture. Using high-quality and durable material, you will restore your oral functions while gaining an aesthetically pleasing smile.
Wisdom Tooth Extractions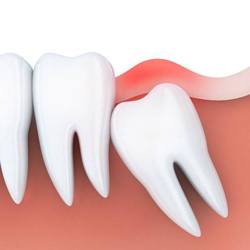 If your wisdom teeth did not properly erupt or are causing you grief, Dr. Wardlaw offers the consultation and extraction you need. By resolving the complications, you improve your quality of life and your oral health.
Emergency Dentistry
If you or a family member is experiencing a severe dental injury or pain, do not wait! Reach out to our team at I-20 Family Dental for the emergency assistance you need most! Dr. Wardlaw will do everything in his power to see you on the same day as your initial call and provide the relief you need. Our team can assist you with a wide variety of common dental emergencies, including partially dislodged teeth, fully dislodged teeth, broken teeth, lost crowns and/or fillings, and more.
Learn More about Emergency Dentistry

Restore Your Oral Health Today!
Are you ready to schedule your first appointment? Contact our dentist in Arlington today to talk to our team and pencil in a time that works best for you. We also serve the nearby areas of Fort Worth, Grand Prairie, Mansfield, Kennedale, and beyond.