Restorative Dentist in Arlington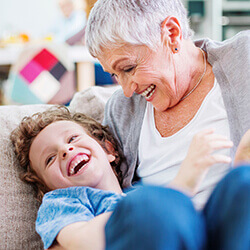 Nearly everyone will experience a dental problem at one point or another in their lives. It could be as simple as a minor chip in your enamel, or as severe as several gaps in your natural smile. Whatever the case is, you can rest assured knowing that the comfortable, non-judgmental approach you're looking for is here at I-20 Family Dental. You've already taken the biggest step towards a better, brighter smile by seeking out help, and Dr. Stephen Wardlaw congratulates you for that. With the help of our restorative treatment options, our team can turn back the clock on your oral health, restoring much-needed structure, strength, and vitality in an aesthetically pleasing and long-lasting fashion.
Are you ready to schedule your first appointment? Contact our Arlington, TX practice today to talk to our team and pencil in a time that works best for you. We also serve the nearby areas of Fort Worth, Grand Prairie, Mansfield, Kennedale, and beyond.
Our available restorative services include:
Emergency Dentistry
If you or a family member is experiencing a severe dental injury or pain, don't wait – reach out to our team at I-20 Family Dental for the emergency assistance you need most! Dr. Wardlaw will do everything in his power to see you on the same day as your initial call and provide the relief you need. Our team can assist you with a wide variety of common dental emergencies including partially dislodged teeth, fully dislodged teeth, broken teeth, lost crowns and/or fillings, and more.