Emergency Dentist — Arlington, TX
We Are There When You Need Us Most!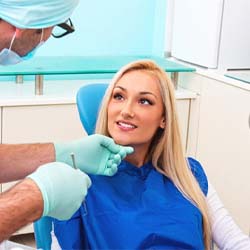 Dental emergencies happen at the most inconvenient times and can feel scary or stressful. The good news is that your emergency dentist in Arlington is ready to help. Most dental emergencies fall under one of two categories: long-term issues (which are toothaches or infections that occur over time due to improper oral care) or sudden physical accidents (unexpected injuries that occur due to trauma). Luckily, Dr. Stephen Wardlaw and his team are well equipped to handle both types of situations. If you need emergency care, don't hesitate to contact our office for assistance !
Why Choose I-20 Family Dental for Emergency Dental Care?
Advanced Dental Technology
Skilled Dentist with 10+ Years of Experience
Dental Insurance and Flexible Financing Available
What to Do in a Dental Emergency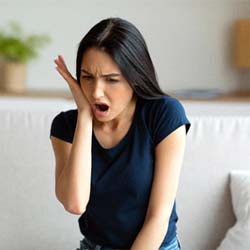 Call our office right away. If you ever find yourself facing a dental emergency in Arlington, you should contact our office as soon as possible. We'll provide instructions to handle your situation over the phone and get you scheduled for an emergency appointment.
See Dr. Wardlaw for an emergency exam. He'll evaluate your condition, assess the extent of the injury, and explain your treatment options.
Get the care you need. Wardlaw will create a custom treatment plan to get you the prompt relief you deserve. Before you know it, your smile will be back on the right track!
The Most Common Dental Emergencies
When you understand what is happening during a dental emergency and what you can do to handle it, the situation may not feel as stressful. Regardless, you should still give us a call if you're feeling any type of oral pain or experiencing any of the issues listed below. After contacting us, here's what you can do to handle your situation while you wait for your appointment with Dr. Wardlaw.
Understanding the Cost of Dental Emergencies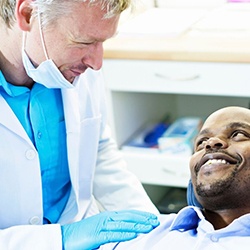 Just like every patient, each dental emergency is unique and could require treatment varying from a dental crown to root canal therapy. The best way to determine your needs is to visit Dr. Wardlaw for a low-cost emergency examination. He will let you know what the cost will be from there.
How to Prevent Dental Emergencies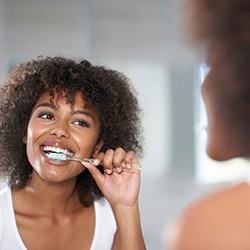 Did you know that many long-term dental emergencies can actually be prevented? Your routine visits for cleanings and checkups with Dr. Wardlaw can detect decay in its earliest stages. Before it has the chance to progress further, you can likely treat it with a simple dental filling.
An excellent home care routine with brushing twice per day and flossing at least once will also help prevent dental emergencies. If you participate in sports, talk with Dr. Wardlaw about the right mouthguard for your needs.
Dental Emergency FAQ's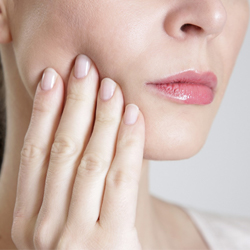 Do you know how to recognize a dental emergency or what first steps you should take in a worst-case scenario? Dr. Wardlaw and the rest of his team are here to answer any questions you might have about emergency situations so that you can be prepared well in advance; it's always better to be safe than sorry. To help you get started, below are the answers to some of the inquiries that we hear most often.
How Do I Know If I Have a Dental Emergency?
Dental emergencies come in many forms and can have any number of underlying causes. In general, they usually involve pain, swelling, or discomfort that you're unable to help by yourself. An injury to the tooth may or may not hurt, but it should typically be treated as an emergency either way. These issues rarely if ever resolve themselves or go away, and they usually become more severe if left alone. If you or a loved one is experiencing symptoms that you think might be signs of a dental emergency, call us right away.
Should I Call the Hospital?
Toothaches, knocked out teeth, broken teeth and similar oral health issues usually require urgent treatment, but it's usually better to contact our office instead of an emergency room. Dr. Wardlaw has the tools and training needed to save your injured teeth and gums, and the cost will typically be lower than it would be at the emergency room.
However, there are situations where you should call the hospital instead. For example, a jaw fracture is very dangerous and could potentially be life-threatening; for severe injuries like this, you should get in touch with the nearest emergency room as soon as possible.
Can I Receive Sedation If I'm Feeling Anxious?
Some patients might be anxious about receiving dental care even if it's needed, and an emergency situation often only heightens these feelings. To help such patients feel at ease, Dr. Wardlaw can offer dental sedation to help you stay comfortable while we treat your tooth. Nitrous oxide is often the right choice since it takes effect within minutes and can be adjusted throughout your visit; it also wears off quickly once the mask has been removed. Note that sedation can be used in other situations as well, such as when a local anesthetic doesn't have a strong enough effect.