Porcelain Veneers – Arlington, TX
A Comprehensive Solution for Your Dream Smile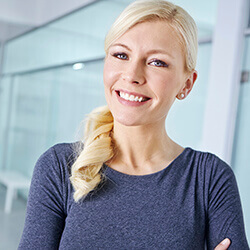 Most people aren't born with perfect teeth. Over time, your pearly whites can get worn down or turn yellow due to eating, chewing, and using your teeth every day. However, if your grin is starting to affect your self-confidence or quality of life, then you should consider getting porcelain veneers. These wafer-thin shells can alter the size, shape, and color of your teeth, providing a comprehensive solution for a complete smile makeover . Read on or give us a call today if you wish to learn more about veneers in Arlington.
What Are Dental Veneers?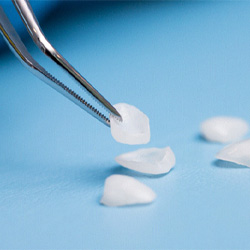 Dental veneers are super-thin porcelain layers that are custom-designed to fit on the front of any affected teeth. They can provide a virtually permanent whitening solution as well as alter the size and shape of your pearly whites. Veneers are typically used to address one or multiple dental flaws simultaneously, including:
Stubborn stains or discoloration
Chipped or mildly damaged teeth
Teeth that are misshapen or naturally short or stubby
Slightly misaligned teeth
Gaps between teeth
The Process of Getting Veneers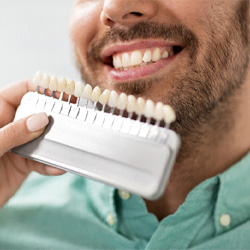 Your initial visit will require an hour or two of your time. Dr. Wardlaw will carefully examine your smile, considering your oral health and the look of your existing teeth. Then, you'll discuss the changes you'd like to make. Once we're on the same page about your smile goals and we've determined that you're eligible for the treatment, we'll begin the preparation phase. When preparing your teeth, Dr. Wardlaw will remove a very small amount of natural enamel. This will allow your new veneers to look natural and not bulky. After we've taken detailed impressions, a temporary veneer will be placed so your quality of life isn't disrupted in the interim.
After your initial appointment is complete, it'll be time to submit your veneer order to a trusted dental lab. There, one of their excellent ceramists will use the detailed information Dr. Wardlaw has provided to craft your restoration from high-quality dental porcelain, ensuring a final result that both looks and feels like natural teeth. Once your permanent veneers have arrived, we'll call you back so that Dr. Wardlaw can remove your temporary veneer and set your permanent veneer in place. We'll then confirm that your results feel comfortable and that you're satisfied with the results. Once you're happy with your veneer, our team will clean your teeth and bond it in place over them so you can leave your appointment with your brand-new pearly whites!
The Benefits of Veneers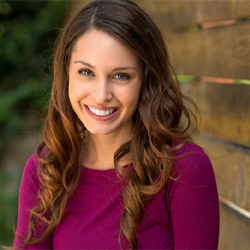 Veneers provide the most comprehensive cosmetic service. Here are several benefits you can expect to enjoy from them:
Durable and lifelike solution
Custom-crafted to flawlessly blend with the rest of your smile
Provide a streamlined treatment to enhance several teeth simultaneously
Can potentially address enamel erosion (in some cases)
Require simple and easy dental maintenance
Can last 15 years or more with proper care
You deserve to have a smile you can feel great about. Please contact I-20 Family Dental today if you have any questions about our available services, or if you're ready to schedule your first appointment. We're conveniently located in the Arlington, TX area, and patients from Grand Prairie, Kennedale, Mansfield, Ft. Worth, and beyond are always welcome.
Understanding the Cost of Veneers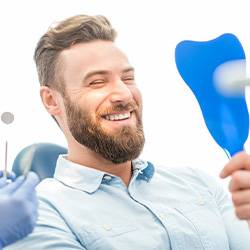 If you want to address one or multiple dental imperfections in your smile, veneers may be the ideal solution for you. Whether you wish to brighten the color of your pearly whites or alter their size and shape, this treatment can provide the comprehensive improvements you've been looking for. However, you may also want to know what to expect from the overall price of the procedure. The only way to determine the exact amount you'll pay is by visiting our team for your initial consultation. Read on to learn more about the cost of veneers in Arlington and how you can make your treatment more manageable.
Cost VS Cosmetic Dentistry: What's Best for Me?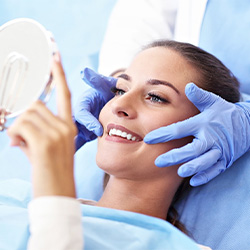 Dr. Wardlaw provides a wide range of cosmetic dental treatments, each with its unique price range and results. Here are a few of the most popular options and how they measure up against veneers:
Invisalign – If you wish to show off a straighter smile, then Invisalign offers the quickest and most discreet method to do so. Not only is this orthodontic treatment faster on average compared to traditional braces, but you also won't have to worry about any dietary restrictions throughout the process. This option will only straighten your teeth and won't affect their size, shape, or color.
Teeth whitening – Professional teeth whitening is perhaps the most cost-effective way to drastically improve your smile. You can choose between using an at-home kit to gradually brighten your teeth over a couple of weeks or undergoing an in-office procedure that'll enhance your pearly whites in about an hour! The size, shape, and positioning of your teeth will not be affected.
Dental bonding – By using composite resin, Dr. Wardlaw can offer a durable and natural-looking solution for improving minor flaws in your smile. This treatment can address imperfections like chips, stains, cracks, and gaps, and it'll only take a single visit to complete. You'll have to get them replaced every few years, whereas veneers can last 15 years or more with proper care.
Veneers – While not the cheapest option, veneers do provide the most comprehensive makeover. In just two weeks, you can completely transform your smile and conceal most imperfections simultaneously. Without having to receive touchups or replacements as frequently, it could save you more money in the long run.
How to Make Veneers Affordable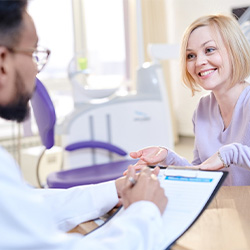 Veneers, like most cosmetic dental treatments, will likely not be covered by dental insurance, as it isn't considered "essential" care. This doesn't mean you'll be left entirely on your own. Our team is proud to partner with CareCredit to help split up the cost of your procedures into monthly installments. The length of your plan will also be based on how much you'll pay. For instance, purchases of $1,000 or more can be eligible for a 24- to 48-month plan, and $2,500 or more may qualify you for a 60-month plan. These plans also tend to come with little to no interest, meaning you won't have to break the bank to afford the smile you deserve.