Dental Crowns – Arlington, TX
Durable Protection for Damaged or Decayed Teeth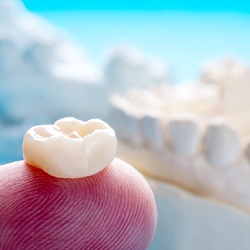 Teeth can become damaged and decayed due to a variety of reasons, including poor oral hygiene, trauma while playing sports, or even accidentally tripping and falling while you're walking. Without the proper protection and strength, this damage could leave your tooth vulnerable to the threat of dental emergencies and more serious oral health problems, like infections. When left untreated for too long, it could even result in the need for a tooth extraction. To help strengthen and protect your smile, your dentist in Arlington, Dr. Wardlaw, offers high-quality, customized dental crowns.
What is a Dental Crown?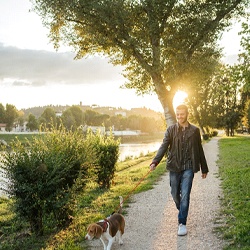 A dental crown is a cap-shaped structure that is custom-crafted to fit over the biting surface of your tooth, located above the gumline. It can be made from a variety of materials, including gold, ceramic, porcelain, and countless others, depending on your budget and your preference.
Many patients are surprised to learn how versatile these restorations are. We typically suggest them in any of the following situations:
Depending on your situation, we'll walk you through all of your treatment options and make sure that you have all the information necessary to make the best decision for your oral health. We'll also ask you about any aesthetic desires that you have so that we can customize your restoration to look exactly how you'd like it to.
The Process of Getting a Dental Crown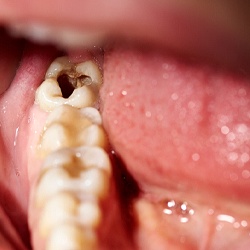 The process of getting a dental crown typically takes place over the course of multiple appointments and a few different steps:
The Benefits of Getting a Dental Crown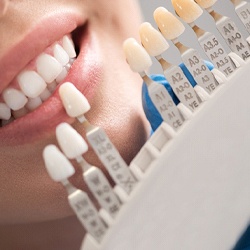 Dental crowns are a common treatment that we conduct here at I-20 Family Dental. These restorations boast a wide array of benefits for our patients, including:
If you feel as though you could benefit from receiving a dental crown, call our office today. We can examine your smile and let you know what treatment we would suggest!