Cosmetic Dentistry – Arlington, Texas
Creating Beautiful, Healthy Smiles
A great smile makes a lasting first impression. Yours should reflect a unique personality and radiate confidence. If your teeth are stained, worn, chipped, or otherwise flawed, Dr. Stephen Wardlaw can offer cosmetic dentistry options to refresh and renew your smile to youthful beauty. What will your ideal smile look like? That depends on you. You see, each cosmetic treatment plan is tailored specifically for that patient. You and Dr. Wardlaw may decide that professional teeth whitening is all you need to achieve the smile you want, or perhaps custom porcelain veneers or cosmetic bonding is right for you.
Whatever your treatment preferences, you can rest assured that, just as with any other of our service offerings, we only use the highest quality materials for your aesthetic procedure. Your cosmetic dentistry with Dr. Wardlaw will yield a result that is both attractive and functional. We believe those two qualities should always go hand in hand. Few people are born with a perfect smile, but that doesn't mean it's out of your reach! With cosmetic treatments at our Arlington, TX comprehensive dental practice, you have the ideal smile you've always wanted. Read more about our cosmetic services by visiting the links on this page, then call to schedule your cosmetic dentistry consultation with us. Patients from Mansfield, Fort Worth, Kennedale, Grand Prairie, and beyond are always welcome!
Teeth Whitening
A brighter smile is on almost every patient's wish list. In fact, you can see living proof of the popularity of teeth whitening by taking a walk down the oral hygiene product aisle at your local grocery store or pharmacy. You'll find countless teeth whitening toothpastes, mouthwashes, strips, gels, and more. The problem is that most of these products aren't able to deliver the dazzling white smiles they promise for patients. Professional teeth whitening offers some important advantages over these store-bought products. Our teeth whitening treatments utilize professional-grade whitening gel customized to your situation and treatment goals. We also use customized application methods that prevent the whitening agent from accessing the soft tissue and stop saliva from neutralizing the whitener. These professional whitening techniques can brighten smiles up to ten shades.
Tooth-Colored Fillings & Dental Bonding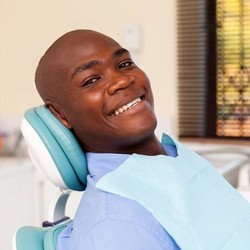 Tooth-colored fillings and dental bonding are two different names for very similar treatments. Tooth-colored fillings are typically used to repair minor dental damage like tooth decay, small chips, or cracks on the surface of the tooth. Dental bonding refers to a similar treatment that is used to address a smile's cosmetic flaws and irregularities. Both treatments use tooth-colored composite resin that has been precisely shaded to match your natural tooth color. Both fillings and bonding treatment can be completed in just one trip to our Arlington dental office.
Learn more about tooth-colored fillings Learn more about dental bonding
Porcelain Veneers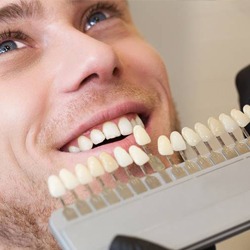 If you have several cosmetic irregularities that impact a large part of your smile, we may recommend porcelain veneers. These veneers cover the front surfaces of teeth, creating a flawless appearance. Veneers are a great solution for those patients who want to achieve a huge difference in the appearance of their smile in just a few, short trips to our dental office.
All-Ceramic Dental Restorations
In our dental office, we believe the work of repairing your smile should mean repairing the function and the appearance. All-ceramic dental restorations, like dental crowns and fixed bridges, give us the ability to do just that. These custom restorations replace lost tooth structure and repair function, and they also blend seamlessly into your natural smile, leaving you looking and feeling your very best.
Understanding the Cost of Cosmetic Dentistry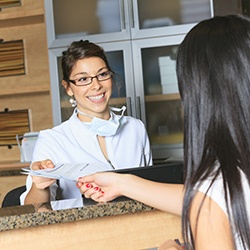 Many patients are hesitant to move forward with cosmetic dentistry in Arlington because they're worried it will break the bank. Since most services are not covered by dental insurance, you'll have to find an alternative way to pay for your treatment. Well, you're in luck – our team is more than happy to help you navigate the financial aspects and figure out what works best for your situation! At I-20 Family Dental, we'll make sure you achieve the confidence you desire without having to empty your savings.
What Cosmetic Dental Service is Right for Me?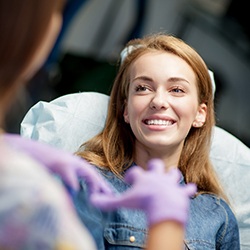 People seeking cosmetic dentistry in Arlington are usually trying to improve their smile in one or more ways. For example, they may be trying to whiten, straighten, or alter the shape and size of their teeth. The good news is your cosmetic dentist can help you achieve your desired results with your available options. Some of those include:
Teeth Whitening: Don't like the color of your smile? Professional teeth whitening is a relatively affordable solution that can make your grin several shades brighter in no time. However, this option cannot help with tooth shape or position.
Dental Bonding: If you have minor dental imperfections, dental bonding is a fast and cost-effective treatment that can help mask noticeable flaws. Keep in mind that it will have to be redone every few years since results don't last very long.
Veneers: While this service is costly, it's the only one capable of transforming multiple aspects of your smile at once. If properly cared for, your new grin can last well over a decade.
Cosmetic Dentistry Can Be an Investment Worth Making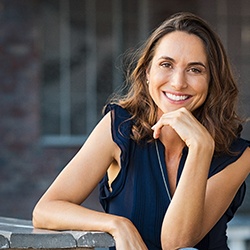 There's no doubt about it – a confident smile is priceless! While cosmetic dentistry may feel like a large commitment, it's important to remember that it's an investment that'll pay itself off over time. Studies show that an attractive grin can make a person seem more friendly, appealing, successful, and trustworthy. Not only can it significantly boost your self-esteem, but it can lead to a better overall quality of life.
How to Make Cosmetic Dentistry Affordable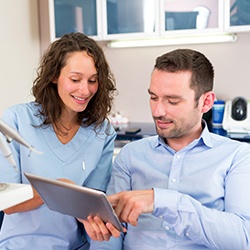 More often than not, cosmetic dentistry in Arlington is not covered by dental insurance. That's mainly because purely aesthetic dental care is not considered medically necessary. Luckily, our practice offers CareCredit financing to help make your treatment as affordable as possible. It allows you to split up the overall cost into smaller monthly installments. Best of all, most payment plans come with little-to-no interest, which means you can save even more money!
Cosmetic Dentistry FAQs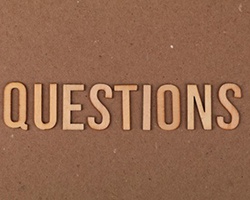 Everyone deserves to have a smile they are proud to share with the world. Your cosmetic dentist in Arlington, Dr. Wardlaw, understands you may have some concerns before you are ready to invest in elective services. He will address any apprehension at your cosmetic consultation. In the meantime, here are the answers to a few frequently asked questions.
Is cosmetic dentistry expensive?
Cosmetic dentistry is associated with a large price tag, partially because elective services aren't often covered by dental insurance. Contrary to common belief, you don't have to be a celebrity to benefit from cosmetic treatments. There are more options than ever to fix many aesthetic concerns. As a result, there is a solution to fit your budget. Not to mention, we offer several payment options to keep our services affordable. We will help you achieve the smile of your dreams without draining your bank account.
Is cosmetic dentistry covered by insurance?
It is rare for dental insurance to cover cosmetic dentistry because the procedures are elective, but there are some exceptions. Many cosmetic treatments offer restorative benefits, like dental bonding or metal-free restorations. If a treatment is medically necessary, like to repair a broken tooth, you can use your coverage to offset the cost. Although every situation differs, most plans cover 50% to 80% of the cost of common restorative procedures after meeting your deductible. A member of our team will help you maximize any applicable benefits to lower your out-of-pocket responsibility. We will review your payment options for any remaining balance to keep a picture-perfect smile affordable, like third-party financing.
How long does cosmetic dentistry last?
Every procedure has a different life expectancy. Your dentist will explain how long you can expect your new smile to last with the correct aftercare. No matter the procedure, you can safeguard your smile with a solid home oral hygiene routine. Besides brushing, flossing, and using a daily mouthwash, visit your dentist for a cleaning and checkup every 6 months. It's best to break any bad habits that can compromise your results, like smoking, using your teeth to open bottles, or chewing on pens. If you have a habit of grinding or clenching your teeth, we can create a nightmare to protect your smile. Don't forget to wear an athletic mouthguard if you play sports.
How do I know if I need cosmetic dentistry?
If you don't like the way your teeth look, you may be a candidate for cosmetic dentistry. Dr. Wardlaw can fix several imperfections, like stained, chipped, or gapped teeth. However, the only way to know for sure is to schedule a consultation. Dr. Wardlaw will examine your mouth to ensure your teeth and gums are healthy. After learning more about your goals, he will create a personalized plan to revamp your smile. If you are ready to love the smile you see in the mirror, contact our office today to request your consultation for cosmetic dentistry.