Wisdom Tooth Extraction in Arlington
Wisdom Tooth Removal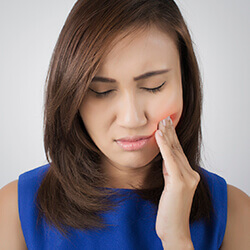 Losing one or more natural teeth is never an ideal option, but there are situations where it's necessary in order to protect a patient's oral health and overall wellbeing. This is never truer than with third molars, which are more commonly known as your "wisdom teeth." Wisdom teeth are the last permanent teeth to erupt in an adult smile, usually appearing when a patient is between the ages of 17 and 21. At this point, there isn't a lot of room left in your natural smile to accommodate them, and many people experience potentially serious problems as a result.
If Dr. Stephen Wardlaw determines that wisdom tooth removal would be best for your smile, he and the rest of our staff will be sure to handle the procedure as smoothly as possible, and amenities like sedation dentistry are available to improve patient comfort even further.
Do I need my wisdom teeth removed?
Wisdom tooth removal can become necessary when the teeth aren't able to successfully and properly erupt into their ideal position. In fact, it's common for these teeth to grow at an angle in the jaw, or even become impacted (trapped) altogether, leading to higher risks of infection, periodontal disease, cysts, tooth decay, significant oral pain, and more. Dr. Wardlaw will closely monitor the development of these areas in younger patients during routine check-ups, and he may recommend removing one or more wisdom teeth as a preventive measure if these problems seem likely.
Our team is here to help you regain the healthiest, happiest smile possible with personalized, hi-tech care. Contact I-20 Family Dental today if you have any questions we can help you with, or if you're ready to schedule an appointment. Located in Arlington, TX, our practice is opened to patients from Ft. Worth, Kennedale, Grand Prairie, Mansfield, and surrounding areas.
Wisdom Tooth FAQs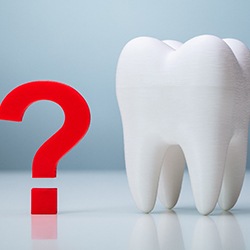 If you believe your wisdom teeth in Arlington need to be removed, Dr. Wardlaw and our team are ready to help. Before you schedule your consultation, though, you may have questions about what to expect on the road ahead. Below, you will find further information about wisdom teeth extractions. If you don't see the answers to your specific questions, give our practice a call. We look forward to speaking with you!
Why Do Some Experts Now Say Not to Remove Wisdom Teeth?
In the past, it might have seemed like wisdom teeth extractions were the standard of care for all young adults, even those whose wisdom teeth were not posing a threat to their oral health. Now, though, many doctors favor a more conservative approach. They carefully monitor the wisdom teeth and only recommend removal if it seems that they are going to cause problems. This allows some patients to completely avoid the risks that are inherent in oral surgery (wisdom teeth extractions are generally a safe procedure, but like any surgery, there are some minor risks).
How Long Is Wisdom Tooth Extraction Recovery?
Most patients are feeling back to normal within 7 – 10 days. In the meantime, you might experience soreness, swelling, and other mild symptoms. As long as you comply with your postoperative instructions, it is likely that your recovery will be efficient and problem-free. You should be able to go back to work or school within a few days after your procedure, as long as you can avoid strenuous physical activity.
What Is the Best Age for Wisdom Tooth Removal?
Most patients get their wisdom teeth removed when they are a teenager or young adult. The procedure is usually easier at that point because the wisdom teeth may only be partially developed, and the bones of young people tend to be softer than those of older ones. However, successful wisdom teeth extractions can be performed when a patient is any age, so even if you are in your 30s, 40s, or older, and you believe your wisdom teeth are causing problems for you, you should certainly seek a consultation with us.
What Will I Feel During My Wisdom Teeth Removal Surgery?
We do everything in our power to make wisdom teeth removal in Arlington as comfortable as possible. In addition to numbing your mouth, we may also administer sedation. The sedation will not completely put you to sleep, but it will induce a feeling of calmness and well-being. Depending on the type of sedation used, you might not even remember your procedure after it is over. If you opt not to be sedated, you will still not feel pain due to the local anesthesia that we use. However, you might experience some tugging and other sensations as we work to remove the teeth.
What Are Some Signs that I Should Get My Wisdom Teeth Removed?
If you are experiencing any pain or discomfort around your wisdom teeth, you should schedule an appointment as soon as possible. Red gums, swollen gums, and chronic bad breath may indicate an infection and point to the need for immediate treatment. Other issues, like constantly getting food stuck around your wisdom teeth, may also mean that removal would be a good idea.