Preventive Dentistry – Arlington, TX
Invest in Healthy, Beautiful Smiles
Your family deserves to enjoy great oral health for life, and our dental team here in Arlington would love to help you and your loved ones achieve this goal. Dr. Stephen Wardlaw has plenty of experience working with patients of all ages, providing quality preventive dentistry in Arlington. Through checkups, cleanings, and plenty of valuable patient education, he creates generations of healthy smiles. Whether you are in need of a simple fluoride treatment or you need more advanced procedures, we will exceed your expectations while giving you the care you deserve.
Complete Preventive Services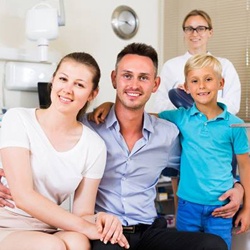 Our dental team relies on the latest tools and techniques to ensure your experiences with us are always smooth and comfortable. We work closely with you, discussing in detail any concerns we find with your smile. We provide our personalized recommendations for treatment, so you can make the best decisions for your unique needs.
Checkups & Cleanings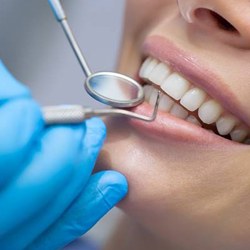 Even with the best oral hygiene habits at home, there are still areas in your mouth you cannot clean on your own. Our dental hygienist thoroughly cleans these hard-to-reach places to help reduce your risk of tooth decay and gum disease. Your dentist in Arlington performs a comprehensive examination to monitor your oral health. Based on his findings, he creates a customized treatment plan to help you reach your oral health goals.
Children's Dentistry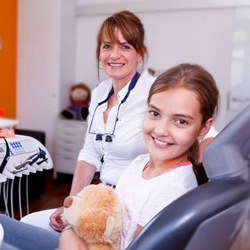 Children have unique needs and comfort levels when it comes to visiting the dentist. We strive to provide worry-free appointments while we help to create the foundation they need for a lifelong healthy smile. We offer the gentle and compassionate care young smiles need maintain the health of their baby teeth while nourishing the development of their adult teeth.
Nightguards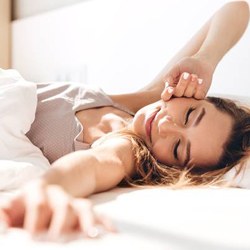 Do you struggle with constant, painful headaches? Do your teeth seem worn down or damaged for no understandable reason? These are common signs of bruxism, more commonly known as teeth grinding. Millions of people suffer from this condition, and what is worse is that it typically occurs when you are sleeping. This can make it virtually impossible to stop on your own. Thankfully a nightguard will make all the difference. By wearing this customized oral appliance while resting, patients minimize the effects of teeth grinding to protect their smile.
Oral Cancer Screening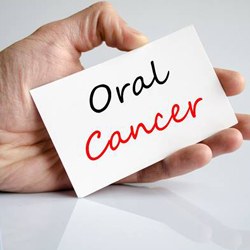 On average, one person dies from oral cancer every hour, and nearly half of those diagnosed will not go on to live more than 5 years. These staggering statistics occur because most cases of oral cancer are not found until they have already reached advanced, destructive stages. Dr. Wardlaw has made oral cancer screenings part of your routine checkup. By locating cancerous cells at the earliest possible time, our team can dramatically improve your chances of undergoing treatment successfully.
Schedule an Appointment Today!
Contact I-20 Family Dental today if you have any questions about our practice, or if you are ready to schedule your first appointment for you or a loved one. Dr. Wardlaw looks forward to providing you with the precise, conservative care your oral health and happiness need to thrive. We also serve the nearby areas of Fort Worth, Grand Prairie, Mansfield, Kennedale, and beyond.