Missing Multiple Teeth – Arlington, TX
Rebuild a Beautiful Smile Today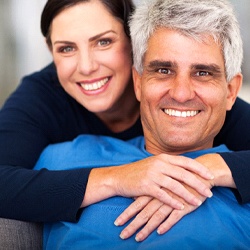 Although you never expected it to happen to you, you've suffered significant tooth loss over the years. With each one you've lost, you've also sacrificed a bit of your self-esteem and your quality of life. You can feel complete again by treating your tooth loss with an effective solution. Dr. Stephen Wardlaw provides the latest treatments to replace multiple missing teeth in Arlington. Besides traditional prosthetics, you can also enjoy the security of dental implants.
What are My Tooth Replacement Options?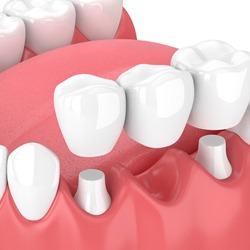 Missing teeth isn't just an aesthetic issue. It also creates a variety of oral and general health concerns. The more teeth you lose, the more likely you'll suffer additional tooth loss because your jawbone's density is slowly deteriorating.
It can also be too difficult to chew certain foods. This can cause limitations in your diet, which can lead to nutritional deficiencies that harm your health. It's best to replace your missing teeth quickly to avoid the complications of tooth loss using a method that meets your needs.
Crown & Bridge
1 to 3 consecutive missing teeth are traditionally replaced with a fixed bridge because it's convenient and effective. Dr. Wardlaw takes an impression of your mouth to create replicas of the teeth you've lost. This bridges the gap between your remaining teeth. It's held in place by reshaping your adjacent teeth to bond dental crowns over them.
Implant-Supported Bridge
As an alternative to a traditional bridge, you can avoid reshaping healthy teeth by securing your bridge with a dental implant at either end. This replaces the entire structure of a tooth, not just the crown. It provides your remaining teeth with the support they need to stay in place using a solution that can last for several decades.
Partial Dentures/Implant-Supported Partial Dentures
Several missing teeth can be replaced with a partial denture that completes your smile like a jigsaw puzzle. Prosthetic teeth are held in a gum-colored base that has a metal framework, so it clips onto your remaining teeth to hold it in place. You can also use dental implants to support the denture instead of your remaining teeth. You'll enjoy the next best thing to what nature gave you.
How Do I Determine which Implant Solution is Right for Me?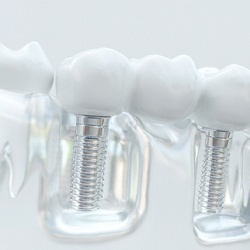 Almost everyone is a candidate for traditional treatments, like a bridge and crowns; however, to get dental implants, there are a few more requirements, such as adequate bone density. Dr. Wardlaw will perform a comprehensive consultation to evaluate your oral and general health while taking the time to discuss your preferences to choose the option that's best for you.
Does Replacing Multiple Teeth Implant the Cost?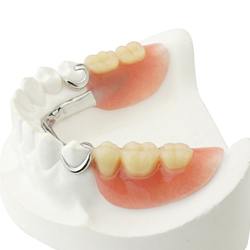 The more teeth you need to replace, the more you can expect it to cost. We provide you with a custom estimate during your initial consultation and discuss your payment options, like using CareCredit or your dental insurance. You can lower your overall oral health expenses and make an investment in your smile using dental implants in Arlington. We'll help you find the solution you need to rebuild your smile while staying within your budget.
If you're ready to conquer the challenges of tooth loss, Dr. Wardlaw has the solution you need. Contact our office today to schedule your consultation.