June 1, 2020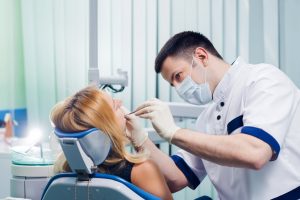 Have you been putting off having a tooth extracted? Maybe you've been waiting to replace your missing teeth with dental implants in Arlington? If you've been delaying an oral surgery because you're just too busy, there's no better time than now to make your oral health a priority. Although you might not look forward to the procedure, summer is the ideal time to invest in your smile. Here are 5 reasons you should schedule your oral surgery during the next few weeks.
1. More Flexibility in Your Schedule
Between your work commitments and your daily responsibilities at home, your life is busy. Generally, you might not have the time for oral surgery. During the summer months, life often slows down to give you more flexibility to take vacations or plan for the procedure you've been putting off. You don't need to worry about taking time off work or skipping class, so you can focus on the full recovery.
2. You're Staying Indoors
Believe it or not, the hot months of summer can take a toll on your body, which can slow the healing process. Most likely, you're already spending more time in doors to beat the heat, so why not recover from your procedure in comfort? You can relax and rest in a cool environment for an easier recovery process easier.
3. You're Staying Hydrated
Drinking plenty of water is essential during the summer to stay hydrated, which can help you recover after your procedure. It's best to drink plenty of water after your surgery; however, avoid drinking through a straw, especially if you had a tooth removed. It can cause the blood clot to dislodge too early, leading to a painful condition called dry socket. Instead, take small sips of water frequently to stay hydrated.
4. Committed to Your Oral Hygiene
After a long day at work or school, it's easy to climb into bed without brushing or flossing your teeth. As life slows down in the summer, you have more time to recommit to your oral hygiene, which allows you to pay more attention to small details. Committing to proper brushing and flossing will reduce bad bacteria, plaque, and food particles that can lead to infection during your recovery.
5. Convenient Soft Foods
You're surrounded by a variety of summer foods, like chips and hot dogs. Although harder foods are common, you can also find several softer options, like cool yogurt, tasty pastas, or iced smoothies. Since you'll need a soft diet after your surgery, it will be easier to menu plan because your top summer favorites will be available.
Don't put your oral surgery off any longer. Summer is the perfect time to restore your smile.
About Dr. Stephen Wardlaw
For over a decade, Dr. Stephen Wardlaw has provided comprehensive dental care in Texas. He's committed to continuing his education to deliver superior services, even for those with complex needs. Dr. Wardlaw can replace your missing teeth or extract your tooth using the latest advancements in dentistry. Contact our office today to schedule your consultation.
Comments Off on Need Oral Surgery? 5 Reasons Summer is a Good Time to Get it Done
No Comments
No comments yet.
RSS feed for comments on this post.
Sorry, the comment form is closed at this time.