June 8, 2021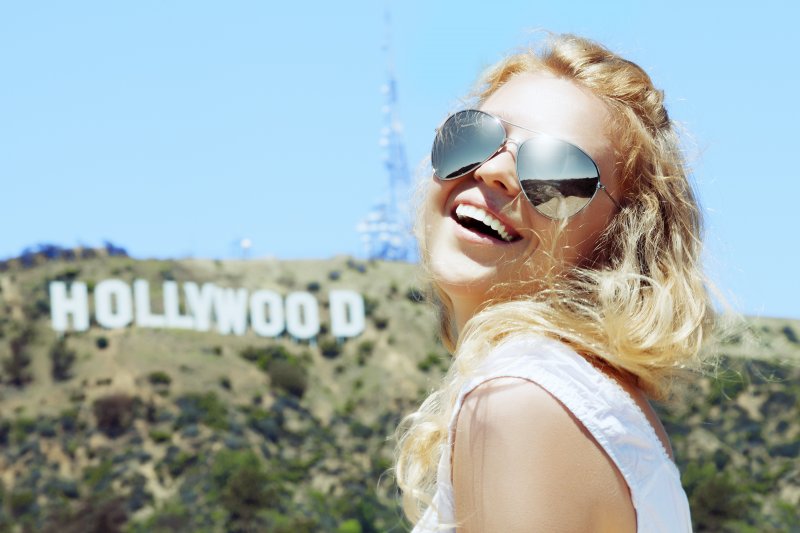 A long time ago, a flawless and brilliantly white set of teeth was something only the rich and famous could achieve. But now, thanks to advancements in cosmetic dentistry, treatments are more available and affordable than ever before. Whether you simply want teeth whitening or a complete smile makeover, you can get a red-carpet grin in no time – without breaking the bank! Read on to find out which popular cosmetic dental procedures can make you feel like a star.
What Is Cosmetic Dentistry?
Cosmetic dentistry is a dental specialty that primarily focuses on improving the appearance of your bite, teeth, or gums. It combines the expertise and technical skills of art and science to achieve the desired outcome.
While most cosmetic dental treatments are not essential, some are medically necessary and provide restorative benefits. Cosmetic dentists take your oral health needs, facial structure, lifestyle, budget, and desired timeline into account when advising you on the best course of action.
Cosmetic Dental Treatments to Enhance Your Smile
From a single chipped tooth to a row of teeth with numerous aesthetic flaws, cosmetic dental treatments can correct almost anything. Popular solutions include:
Teeth Whitening
Is your smile stained, discolored, dingy, or dull-looking? Don't worry – it doesn't have to stay that way. Professional teeth whitening treatment can eliminate even the most stubborn stains, helping you regain confidence and a bright, shining look that will leave heads turning! In just one appointment, you can achieve a grin that's several shades brighter.
Dental Bonding
Even the tiniest chip or gap can make a significant impact on appearance and self-esteem. Fortunately, dental bonding is a fast, effective, and cost-friendly solution that can correct minor issues. This treatment involves applying a color-matched composite resin to the problem area and sculpting it to blend seamlessly with the surrounding teeth, creating a fully restored, natural-looking smile!
Porcelain Veneers
If you're looking for a complete transformation, porcelain veneers may be the solution for you. Veneers are thin, durable sheaths of porcelain that are cemented onto the front-facing portion of your teeth and conceal severe discoloration, chips, cracks, and other aesthetic flaws. This treatment is the secret behind most celebrities' Hollywood smiles!
All-Ceramic Dental Restorations
When it comes to repairing a damaged tooth, all-ceramic restorations allow you to enjoy both improved oral health and an aesthetically pleasing appearance. Crowns, bridges, inlays, and onlays are all crafted from a high-quality material that looks and feels exceptionally lifelike. They're durable, biocompatible, and offer enhanced aesthetic value.
Make the smile of your dreams a reality with one of these cosmetic dental treatments. With the help of your dentist, you too can achieve a grin that's red-carpet ready!
About the Author
Dr. Stephen Wardlaw brings over ten years of experience to I-20 Family Dental. He graduated from the Baylor College of Dentistry in 1998 and founded his practice with Dr. Ken Karger shortly after. Dr. Wardlaw offers several cosmetic services to help you achieve a celebrity smile that's both attractive and functional. Rest assured, your cosmetic treatment plan is tailored to meet all your oral health goals and needs. Schedule your consultation with Dr. Wardlaw today via our website or call (817) 572-5115.
Comments Off on Cosmetic Dentistry – It's Not Just for Celebrities!
No Comments
No comments yet.
RSS feed for comments on this post.
Sorry, the comment form is closed at this time.