July 20, 2021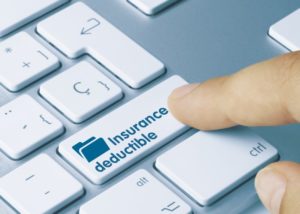 At this time of year, many people are thinking about how they can use their dental insurance in Arlington before it expires at the end of December. Would you like to get as much value as possible out of your insurance? One of the most important steps you can take in order to do that is review and understand your benefits. As you strive to do so, you might come across some terms that you're unfamiliar with. In this blog post, we explain everything you need to know about one of those terms — "deductible."
What Is a Deductible?
Basically, a deductible is the amount of money you must pay out of pocket before your insurance policy kicks in to pay for covered services. For example, your plan might cover 80% of the cost of fillings. However, if you have not yet paid your deductible, you might have to pay your deductible and 20% of the remainder of the cost of your treatment.
Here are a few key things to note about deductibles:
Deductibles are more common with PPO plans than DHMO plans.
Deductibles are usually an annual arrangement, meaning that you have to pay a new deductible each year. If you have already paid this year's deductible, you may be able to enjoy treatment for the lowest price possible. Waiting until 2022 to visit your dentist may significantly raise your out-of-pocket costs.
A normal deductible for dental insurance is typically $50 – $100.
It's common for deductibles to apply whether or not you visit an in-network practice. For example, although treatment fees may be lower at an in-network Cigna dentist in Arlington or an in-network Guardian dentist in Arlington, your deductible may be the same as at out of network practices.
Individual and Family Deductibles
If you have more than one person on your insurance plan, you might have both an individual deductible and a family deductible. Let's say your individual deductible is $50 and your family deductible is $150. You may have to pay your $50, and your spouse and one of your children may also have to pay $50. Since the total of those three deductibles is $150, any remaining members of your family will not have to worry about paying any deductible.
Are Any Services Exempt from Deductibles?
Some insurance plans provide exemptions for certain dental services. Commonly, things like checkups, cleanings, and X-Rays are all covered at 100% and do not require you to pay anything at all out of pocket. This is important to keep in mind if you are dealing with budgetary concerns that make you hesitate to visit your dentist— you might be able to protect your dental health for no more than the monthly cost of your insurance premium.
Don't let insurance terminology trip you up. With a bit of study, you can understand your policy and use it to your greatest advantage!
Meet the Practice
Dr. Stephen Wardlaw leads the team at I-20 Family Dental in Arlington. He is sensitive to the financial concerns of patients and is in-network with both Cigna and Guardian insurance. Our team is also pleased to accept payment from virtually any PPO plan, even ones we are not in-network with. If you have questions about how we can help you use your policy to the fullest, contact us at 817-572-5115.
Comments Off on Deductibles for Dental Insurance: A Basic Guide
No Comments
No comments yet.
RSS feed for comments on this post.
Sorry, the comment form is closed at this time.